Democratic presidential nominee Joe Biden and his vice presidential running mate Kamala Harris have thrown down the gauntlet on the issue of family values – long an article of political faith for the Republican Party.
Why would Biden and Harris believe that they can credibly make the case that family values is no longer the domain of Republicans? For the simple reason that the titular head of the GOP, President Donald Trump, has a personal history that flies in face of family or values. Trump's life has been the stuff of tabloid journalism for decades. Even his opposition to abortion — a major plank in his party's platform — that has made him the darling of the hierarchy of the Roman Catholic Church reflects a change in position.

That's why former Vice President Biden and U.S. Sen. Harris made it a point during their first appearance together August 11 to stress their deeply rooted love for family.

Here's what Biden said to Harris, her husband and their children and members of their extended families when he announced her selection as his running mate.

"My campaign has always been a family affair, every campaign I've run. So I've got some news for you, you're all honorary Bidens. And here's the best part, Kamala, you've been an honorary Biden for quite some time.
"I came first to know who Kamala was through our son, Beau Biden. They were friends. They served as attorneys general at the same time. They took on the same big fights together, Kamala in California, Beau here in Delaware. Big fights that helped change the entire country. I know how much Beau respected Kamala and her work, and that mattered a lot to me, to be honest with you, as I made this decision."

And here's how Harris framed the issue of family values:
"We have a chance to choose a better future for our country. So Joe, Dr. [Jill] Biden, thank you for the trust you've placed in me. Jill, I know you will be an incredible First Lady. My husband, Doug, and I are so grateful to become a part of your extended family.

"Ever since I received Joe's call, I've been thinking, yes, about the first Biden that I really came to know, and that of course is Joe's beloved son, one of his beloved sons, Beau. In the midst of the Great Recession, Beau and I spoke on the phone practically every day, sometimes multiple times a day, working together to win back billions of dollars for homeowners from the big banks of the nation that were foreclosing on people's homes.
"Let me just tell you about Beau Biden. I learned quickly that Beau was the kind of guy who inspired people to be a better version of themselves. He really was the best of us. And when I would ask him, 'Where did you get that? Where did this come from?' He'd always talk about his dad. I will tell you the love that they shared was incredible to watch. It was the most beautiful display of the love between a father and a son. Beau talked about how Joe would spend four hours every day riding the rails back and forth from Wilmington to Washington so he could make breakfast for his kids in the morning and make it home in time to tuck them in bed each night. All of this so two little boys, who had just lost their mom and their sister in a tragic accident, would know that the world was still turning, and that's how I came to know Joe.

"He's someone whose first response when things get tough is never to think about himself, but to care for everyone else. He's someone who never asks, why is this happening to me? And instead asks, what can I do to make life better for you? His empathy, his compassion, his sense of duty to care for others is why I am so proud to be on this ticket.

"Joe and I, yes, we are cut from the same cloth; family is everything to me too. I cannot wait for America to get to know my husband, Doug, and our amazing kids, Cole and Ella. Because whether I'm cheering in the bleachers at a swim meet, or setting up a college room dorm, or helping my goddaughter prepare for her school debate, or building Legos with my godson, or hugging my two baby nieces, or cooking dinner, Sunday dinner, my family means everything to me. I've had a lot of titles over my career, and certainly vice president will be great, but 'Mamala' will always be the one that means the most."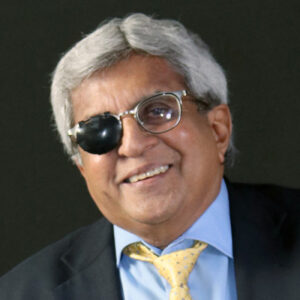 Latest posts by Bertram de Souza
(see all)